MyButterBar Skincare
SPECIAL OFFER EXPIRES IN:
Yes, Melanin is In! FREE Melan - In Skin Nourishing Serum with Purchase Over $125!

Offer Available through April 30, 2020.
slctvrnt:--:22038373597232,36321064065:|~|:shwqty:--:true:|~|:qty:--:1:|~|:prdurl:--:/cart:|~|:prdimgtp:--:variant:|~|:prdimgclass:--:zpa-mobile-align--center zpa-align--center pia-21779288:|~|:prdclass:--:ba-21779288:|~|:prdbtnltp:--:cart:|~|:prdbtnelt:--::|~|:prdbtncpt:--:ADD TO CART:|~|:prdbtnclass:--:zpa-button-padding-large bcss-21779288:|~|:prdbtnalign:--:zpa-button-alignment-left:|~|:prdbdhtml:--:

This 100% plant-based serum covers all the bases! A perfect blend of plant, fruit and vegetable oils that helps clear acne, eczema, psoriasis, melasma, dry patches, dark spots and hypo-pigmentation, all in 4 drops per application. But we just call it, MELAN-In Skin Nourishing Serum! Also provides sun protection, and replenishes your skin with the vital nutrients it needs for healthy skin cell regeneration, all while acting as a primer to create a matte makeup look. This Is a MUST-HAVE to increase your melanin protection factor ( MPF)
Improves skin appearance and GLOW after 1 use

Clears acne

, eczema, psoriasis, melasma

, dry patches, dark spots,

and hypo-pigmentation (white spots)

For all skin types

Free from mineral oil, synthetic oils and skin-harming additives

Enhanced with Seabuckthorn for acne prone skin

Natural UV absorption especially beneficial to people with melanin skin (our MPF factor)
Volume: .5 oz. (10 ml)
Ingredients:
Organic Vitis Vinifera (Grape) Seed Oil, Organic Carica Papaya (Papaya) Seed Oil, Daucus Carota Sativa (Carrot) Seed Oil, Citrullus lanatus (Watermelon) Seed Oil, Vaccinium corymbosum (Blueberry) Seed Oil, Organic Rubus Idaeus (Red Raspberry) Seed Oil, Hippophae Rhamnoides (Seabuckthorn) Kernel Oil, Organic Spinacia Oleracea (Spinach) Oil
See more details on our Essential Ingredients below.
*No FDA approved SPF ingredients are used in this product due to our belief in only using non-synthetic and non-GMO ingredients. The term "SPF" is regulated (and owned) by the FDA as a pharmaceutical term, which does not recognize the use of unaltered natural ingredients as sun protectors. 
Directions:
Apply three to four in hand (or mixed into moisturizer) drops to clean, damp skin as part of your morning and evening skincare regimen.
Massage into skin with gentle, circular motions. Follow With Aloe-Papaya Moringa Moisturizer.
As a Hydrating Primer:

It can be used as a hydrating primer before applying makeup, for longer lasting, smooth makeup application.

Mixed With Foundation:

Use 2-3 drops to mix with your favorite foundation (we recommend a full coverage matte foundation) to keep your skin hydrated and glowing.

This product is self-preserving. We guarantee freshness for 90 days from the date of purchase.

:|~|:mcontclstclass:--:zpa-container cac-21779287:|~|:mcontclass:--:zpa-plain-product-022-v3 cluster-padding-medium ba-21779287:|~|:imgpos:--:left:|~|:handle:--:melan-in-skin-nourishing-serum-with-melanin-protection:|~|:descclass:--:pda-21779288:|~|:dcrt2class:--:ba-21779291:|~|:dcrt1class:--:ba-21779290:|~|:crtmsgclass:--:pcma-21779288:|~|:clstid:--:5005261:|~|:brdclass:--:ba-21779289:|~|:addcrtmsg:--:Product has been added to cart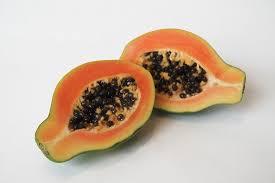 Papaya Seed Oil
Papaya seed oil is rich in vitamins, minerals, fatty acids, and an enzyme called papain. Papain acts as an exfoliant, gently dissolving dead skin cells and sebum. Unlike typical chemical exfoliants, papain reduces brown spots, lightens post-acne marks, and brightens all over without any unwanted irritation. Also, papaya seed oil contains anti-inflammatory compounds that calm and soothe and is safe for sensitive skin types! Papaya seed oil contains antibacterial and antibiotic properties that have been shown to treat rashes and minor skin irritations.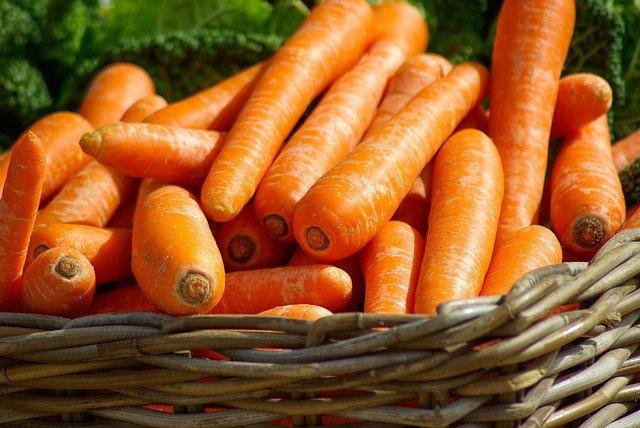 Carrot Seed Oil
Carrot Seed Oil- High in powerful antioxidants such as vitamin E and C making it incredibly powerful in protecting your skin from free radical assaults. It's also been shown to help protect your skin against UV radiation. It can moisturize, heal, renew, and repair your skin. It rejuvenates skin cells, stimulates collagen production, and encourages new growth while bringing a refreshed beautiful glow to the skin.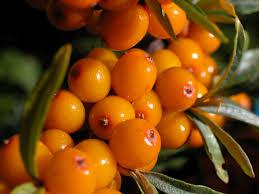 Seabuckthorn Oil
Filled with moisturizing essential fatty acids, Omega 7 Palmitoleic acid. Palmitoleic Acid (Omega-7) is a natural component of skin. Has been proven to be a useful method for treating systemic skin diseases, such as acne and atopic dermatitis. Loaded with antioxidants, including vitamins C and E (alpha-tocopherol), reduced surface roughness, the length of facial lines and the depth of wrinkles when applied topically.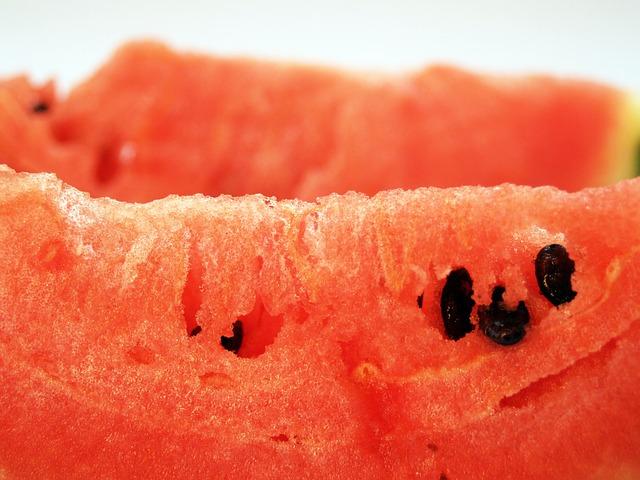 Watermelon Seed Oil
Rich in nourishing nutrients such as unsaturated fatty acids like oleic and linoleum acids, watermelon seeds keep your skin healthy and glowing from inside. The unsaturated fatty acids in watermelon seeds maintain the skin's moisture, soft, firm, well-toned and prevent acne and other skin disorders. Prevents signs of aging because they contain antioxidants and oils which make your skin look younger, healthier and more vibrant. It does not clog skin pores, thus allowing your skin to function naturally and is a great moisturizer.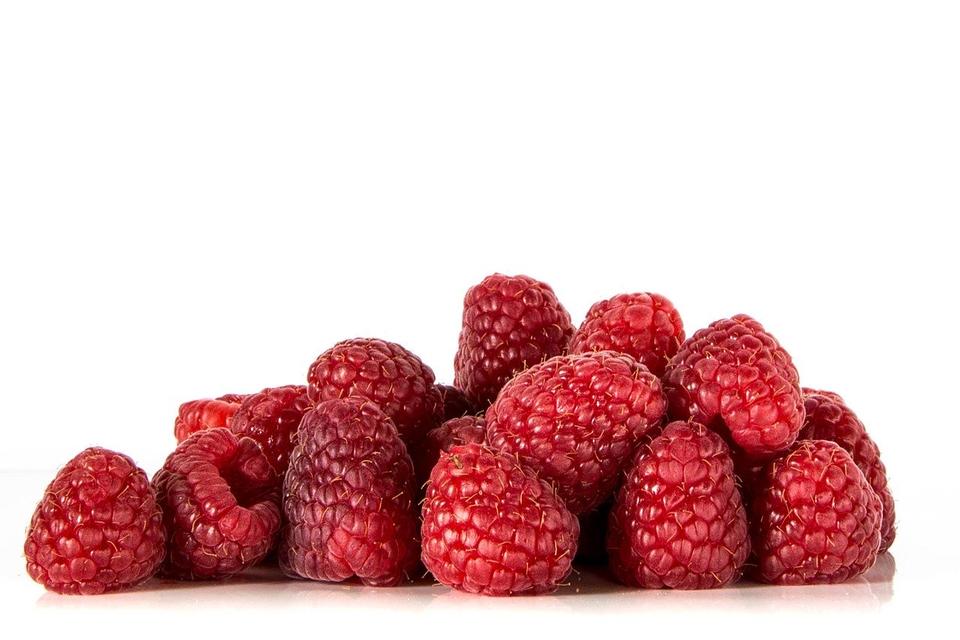 Red Raspberry Seed Oil
Absorbs UV-B and UV-C so useful as a broad-spectrum sunscreen*. Anti-inflammatory due to the high content of alpha-linolenic acid (the highest in any fruit seed oil) and phytosterols, therefore, helpful for eczema and psoriasis. Anti-aging benefits due to the content of ellagic acid (an anti-oxidant). Very high in Vitamin E –important to prevent early skin aging and skin cancer. Very high levels of phytosterols that can help reduce skin water loss and contribute to keeping skin moisturized. Phytosterols also help to repair skin damaged by environmental factors including sun damage
Organic Witch Hazel Extract, Organic Lavender Essential Oil, Organic Geranium Essential Oil, and Calendula Essential Oil.
:|zpendofcontent|: